Keeping your employees up to date on the latest policies, procedures, and technology can be challenging. In a workplace that can be ever evolving it is important to have a process in place for training both new and old employees. In addition, it helps to have a system to keep track of who has completed which training and what trainings they may still need.
There are a number of reasons that your employees may need additional training. Some generalized categories would be:
HR Training
This could be important training such as non-discrimination, compliance and ethics, sexual harassment, and other policies. Some may be required by law depending on where you business is based, and some may just be according to the values of your company and what it wants employees to know.
Safety Training
There are regulations (such as OSHA) that require employee training such as emergency action plans, personal protective equipment, hazard communication, and first aid. These are things that must be communicated to employees so that they know the risks associated with their job as well as how to handle an emergency.
Job or Industry Specific Training
Certain industries will have additional requirements that are set up by the organizations that manage them. Some examples of this could be continuing education for teachers, doctors, lawyers, nurses, contractors, counselors, therapists, and electricians.
Technology Training
Keeping employees up to date on the latest technology that they will use on their job is one of the most quickly changing aspect of training. A new piece of software or hardware may require some instruction on how to use it and how it will be used specifically within your company. In addition, threat awareness training such as phishing training or other security risks fit well under this category.
Examples of Employee Training Apps: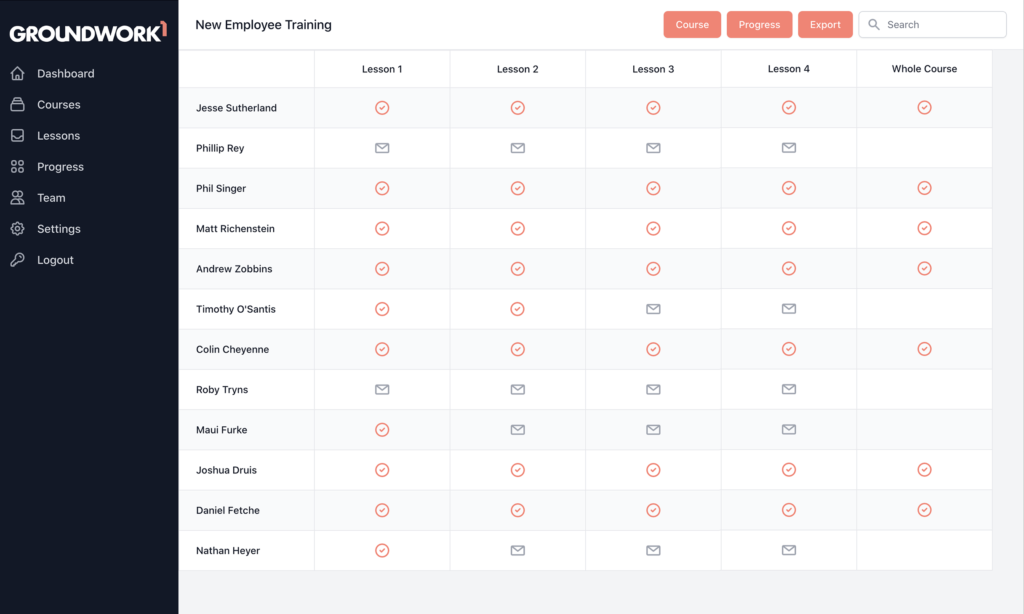 This is a simple to use employee training app that allows you to put together training emails similar to a newsletter. You can send these emails out to employees and then track their progress on interactive elements like watching videos, downloading documents, and accepting an agreement or signing something. If you just need a quick and easy training solution, this is a great one to use.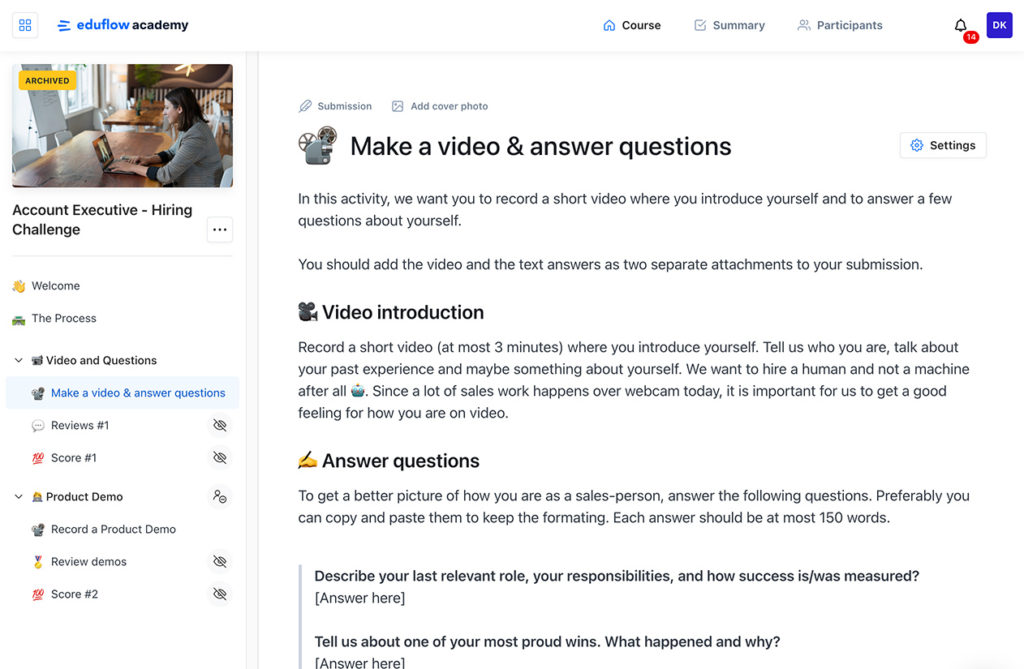 This software allows you to set up training flows where you can ask an employee to complete some course material, and then follow up with a series of related tasks after that is completed. It is a flexible system that can work for a number of training scenarios. It also has some nice options for learner interaction if you want to have discussions or group work.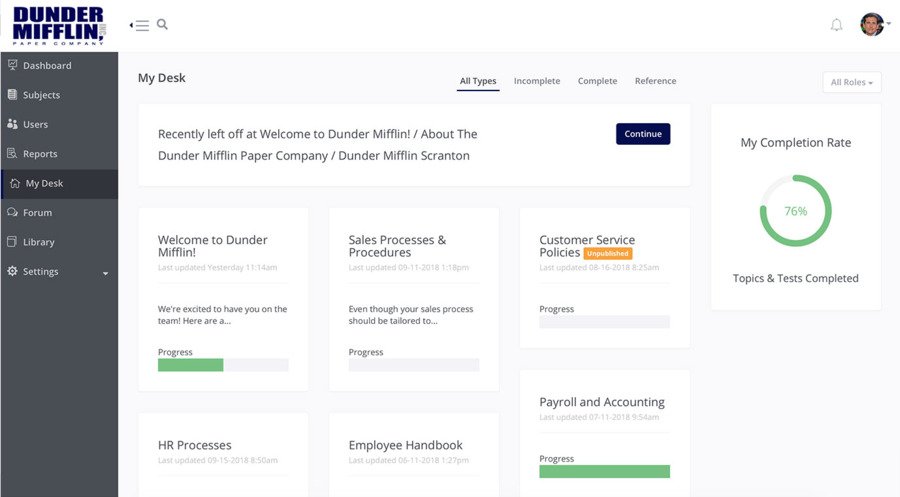 Trainual helps you systematize your organizations training allowing you to scale your business even larger. In addition to training it offers an organizational chart feature that allows you to visualize the hierarchy of your team and see their roles and responsibilities. It comes with a number of preset playbooks, but you can also design your own training using their system.
This is a more enterprise level learning management system that can be used for employee training. In addition to basic training modules it also offers a number of reporting and analytics options so that you can know exactly how your training is going. You can even use artificial intelligence to automatically suggest new courses for learners based on their needs.